Reading the title it may come as a surprise – 15 online tools for small businesses? Isn't that a bit too many for someone just starting to dip their foot into the murky waters of entrepreneurship?
Not at all!
On the contrary, these 15 tools are just the basics. There are other tools that will definitely help a start-up business, but for now, let's concentrate on the ones that will increase the reach and abilities of your company fairly quickly and easily. With these tools, you will be able to handle some of the roadblocks that can plague a small business from finding customers to storing data. There are so many factors to consider when starting a business, namely, limited time, budget and manpower, these tools help deal with some of these.
So have a look at these 15 tools introduced in a concise manner for you to easily be familiar with.
1. Google Analytics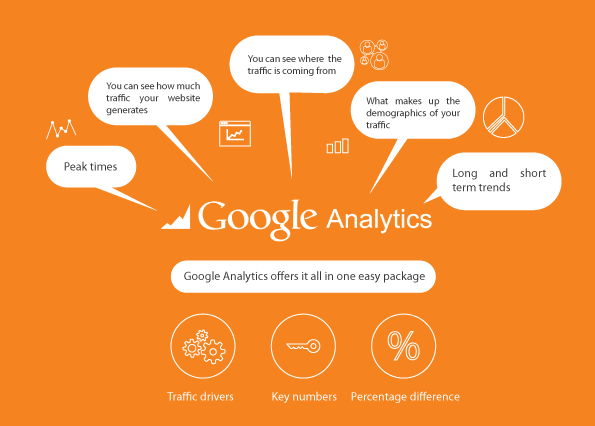 A new business deals with numbers. The most important ones involve customers, and Google Analytics delivers this in spades, best of all it's free. With this support you can see how much traffic your website generates, peak times, where the traffic is coming from and what makes up the demographics of your traffic, as well as long and short term trends. All of these numbers play a major role in your business' success. Tracking these numbers is not that easy if you're getting the information from five, ten or fifteen sources. Google Analytics offers it all in one easy package, that can show you everything – traffic drivers, key numbers, percentage difference – clearly marked in charts and graphs that a non-tech-savvy user can feel comfortable about reading.
2. DropBox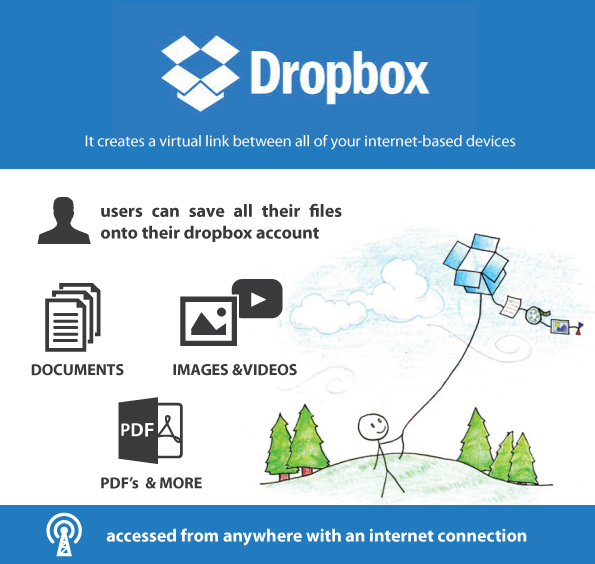 Gone are the days when you needed a different gadget for different documents. DropBox is a favorite among multi-taskers. It creates a virtual link between all of your internet-based devices, so users can save all their files – documents, images and videos, PDF's and more onto their DropBox account. These can conveniently be accessed from anywhere with an internet connection. Get that peaceful sleep on the plane without having to worry about carrying multiple gadgets, USB chips, or wondering if the emails with the right attachments were sent. Your files will be there before you even step onto the plane.
3. Google Webmaster Tools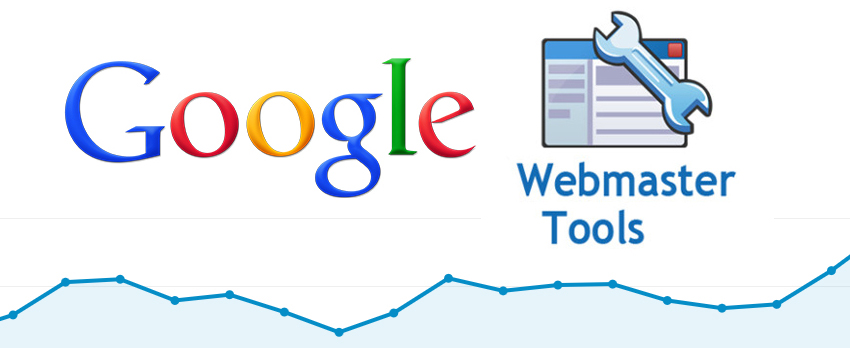 Do you want to monitor your site's visibility in search results? Then Webmaster Tools is the best free tool to use. Now known as Google Search Console, this allows you to monitor and maintain your website. As a small business owner, you should take a bit of time to become familiar with the basics of this tool in order to find out how your site is performing in Google search results. You can then make important decisions based on the tools' assessments.
4. EchoSign
This tool helps people deal with signing contract safely and legally even when you and your client, partner, supplier or whoever, even when your halfway around the world from each other. You upload your docs to the EchoSign server and it sends it to the other party. It has a unique E-sign capability which makes contract signing a breeze. No printer nor scanner needed. This saves you time, money and effort, since you don't need to wait for faxes or scanned copies and can sign a contract in the back of a taxi with your phone. You can't get easier than that.
5. MailChimp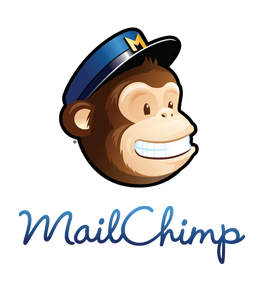 A small business needs to get the word out to the public, telling them about your business, products, services, and ideas. MailChimp comes in handy with easy-to-use templates which help you create email newsletters to send out and distribute to your current list of contacts. By sending newsletters regularly, you are informing your clients about what is happening to your business, keeping them interested in you, and marketing yourself offering deals, products, and information they need.
6. Chrome Incognito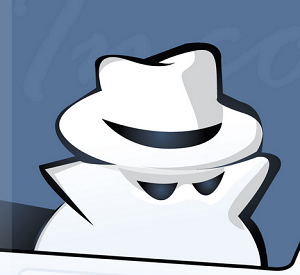 Sometimes you need to share a computer with employees, and you'll be looking at things that are important to your business, but you want to keep them secret to avoid rumours, and giving away your strategies. This is where Chrome Incognito comes in. This tool keeps your history on Chrome, private, allowing you to surf without worrying that someone is going to look at it and blab about a potential huge deal your making, or worse, looking over your emails.
7. Go Daddy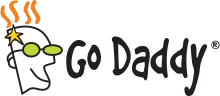 If you're creating a new website for your business or hosting your company's blog, you need a good hosting platform that works easily with minimal fuss. An example of this is Go Daddy. It helps novice website creators choose from their many templates with all the social media widgets you need. Creating a website is really simple and fast with Go Daddy, perfect for first time website designers who need to hit the ground running. You can even export an existing blog or website and have it up and running in no time.
8. Skype
For people doing business internationally, this is the must have tool for you! Skype has video capabilities that will help make phone calls either one on one, or a group conference, much more effective as you can show what's on your screen, or look your client in the eye. Long distance phone calls are free if your client has Skype as well, or is extremely cheap if you are calling a non-Skype user. It's not perfect as a poor internet on the other end can slow down a call, but if you're calling overseas, it will prove extremely useful.
9. LinkedIn

LinkedIn has evolved into the Facebook of professionals all around the world. For a small business owner, LinkedIn is a source to find talent, both potential employees and freelancers, get in touch with clients, both potential and regular ones, learn from people in your field in the numerous groups available, and read what the best people in your line of business are talking about.
10. Slideshare
New businesses can use all the help they can get in terms of getting the attention they need. With Slideshare, users can share their presentations and slide shows all across the internet. Users can, in turn, access more than 50 million other users. You can upload videos, PowerPoint presentations and music files so that Slideshare users can access them. It's a great way to get your products and services across the globe in an easy sharing service.
11. Square
Square is a tiny credit card reader that is attached to your smartphone or iPad so you won't miss out on a sale because your customer doesn't have cash on hand. With Square, you have an instant credit card machine with you wherever you go. This practice is particularly useful if you are doing business on a small scale, and if your on the road dealing with clients frequently.
12. Haro
As a startup business, you probably don't have the budget for a press release or a media campaign. Haro is perfect for business on a tight budget that are eager to spread the word about their products and services. HARO (short for Helping A Reporter Out) is the perfect platform for small businesses and reporters looking for content. By having a HARO subscription, a user can get access to numerous press releases, sales pitches and direct responses to their questions about a particular product or service. Think of the global exposure your company can get without having to spend a lot of money on high profile public relations companies.
13. Evernote
Chances are you've lost post-it notes, scraps of paper and napkins with hurriedly written messages and numbers on them as you've rushed to get ten different things done at once. With Evernote, you will start to be the organized pro that you need to be. In a nutshell, Evernote is an information organizing tool. It works in 3 parts: Capture, Access and Find. First, you capture all of your information – doctor's appointment, business meeting or your son's soccer game. Then you can access this info from different sources like your phone, pc, tablet or smart watch. Finally, you can find what you are looking for in seconds with the search function.
14. LastPass

We all have trouble remembering all our passwords for every website, email account, signup sheet and once-in-a-while used site. Since it's easy to forget important passwords, LastPass is a very valuable tool, letting users create an account to sync all your commonly used websites, email accounts, etc. This will literally become the last password you need to remember.
15. WordPress
The Blogging Age has matured to the point where everyone and their dog seems to have a blog. Bloggers of all kinds, talents, clout and size are everywhere, and they're steadily making an ever larger impact in marketing businesses. So the last tool on this list has to be about blogging, and the biggest blogging software is WordPress. It has now established itself as the leader in blogging platforms, and lets you create a website with a blog just as easily as a simple blog. It has a free version and a self-hosted version. There are millions of templates to choose from, some of them free, and some of them running into the hundreds of dollars. Best of all, webhosts like GoDaddy, and most others, have WordPress as an option for their users, along with tutorial explaining how to use it. For those still new in their business and they want to have a place to spread the word about their products, services or concepts, blogging is an interesting marketing route to seriously consider.
Whew!
These are just a few of the many tools out there that can help you become a successful entrepreneur online. It may seem like a lot to learn, but these are very user friendly and are seen as must haves among businesses because they are so easy to use after spending an hour or two getting a handle on them. For the harder ones such as WordPress and GoDaddy where you are creating a website, you can hire a freelance to make the website and blog and then it's a fairly simple process to keep them running with regular updates. Check them out, see what is most useful for you and then run with them.
Related Posts