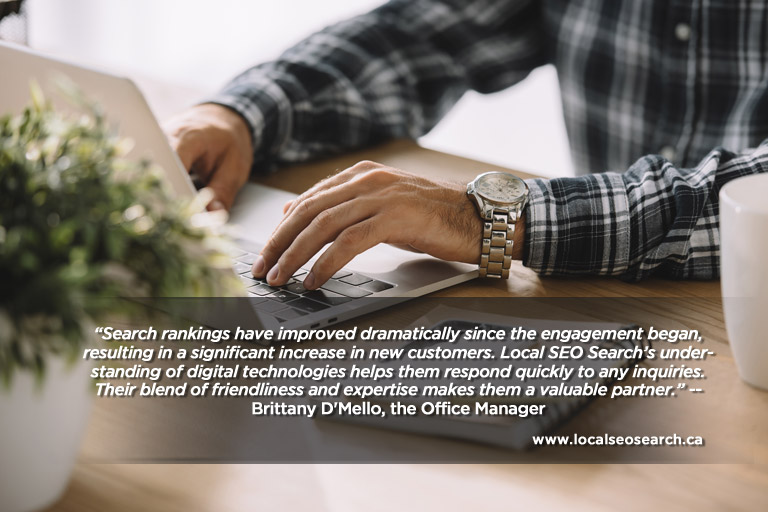 "Search rankings have improved dramatically since the engagement began, resulting in a significant increase in new customers. Local SEO Search's understanding of digital technologies helps them respond quickly to any inquiries. Their blend of friendliness and expertise makes them a valuable partner." — Brittany D'Mello, the Office Manager
About Mac-Air Compressor Ltd.
Mac-Air Compressor Ltd. is a supplier of new, used, and refurbished air compressors and downstream equipment including air dryers, filters, and pressure regulators throughout the GTA. Their services include onsite evaluations, installations, maintenance, and repairs. The company also provides clients assistance in creating floor plans and piping solutions, performing audits for air usage and environmental issues, and planning for expansion, downsizing, and relocation of facilities.
Challenges
Brittany D'Mello, the Office Manager for Mac-Air Compressor Ltd., admitted that before working with Local SEO Search in 2017, their company website was outdated. In addition, compared to the variety of other companies offering the same services in the neighbouring area, the Mac-Air website was ranked lower in the search engine results pages. D'Mello also mentioned that the owners were putting all of their efforts on more traditional advertising methods, like the Yellow Pages. However, she saw that the company needed to build an online presence to expand their business, reach more clients, and be more accessible to their target audience.
Solution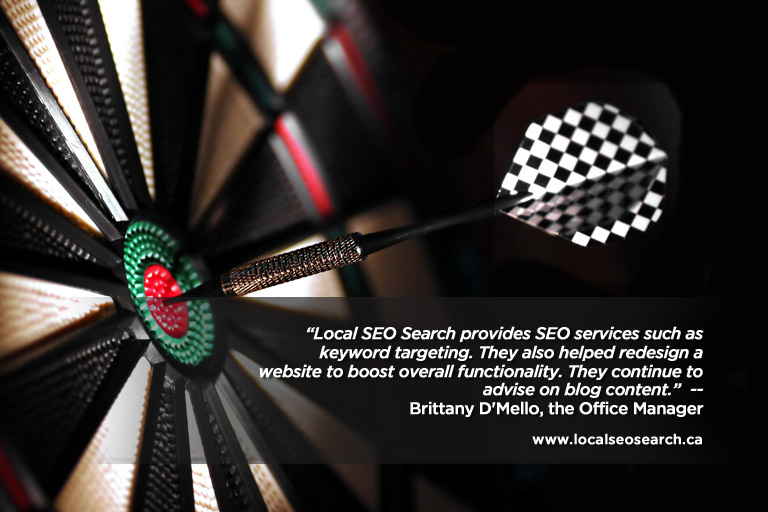 "Local SEO Search provides SEO services such as keyword targeting. They also helped redesign a website to boost overall functionality. They continue to advise on blog content."  — Brittany D'Mello, the Office Manager
To meet the goals of Mac-Air Compressor Ltd., Local SEO Search had to do the following:
Website Design, Development, and Optimization – We had to do a complete revamp of the website. Our agency made the website more accessible by adding more ways for potential clients to contact Mac-Air, including the customer contact form. With the revamp, more Mac-Air products and services have been made available online.
Content Generation – We went through all of the existing content, altered and added to it to make it more relevant. All content was submitted to Mac-Air for review and final editing to ensure that it is accurate for the industry.
Keyword Research and Optimization – We worked closely with D'Mello's team to determine the most effective keywords and search terms to use for the site. Our company also provides insight on secondary keywords to supplement the main ones and offers other ideas to boost rankings.
Continued Assistance – We continue to offer advice on improving the site and supply regular blog posts and ideas for new keywords that can help improve rankings.
Results and Feedback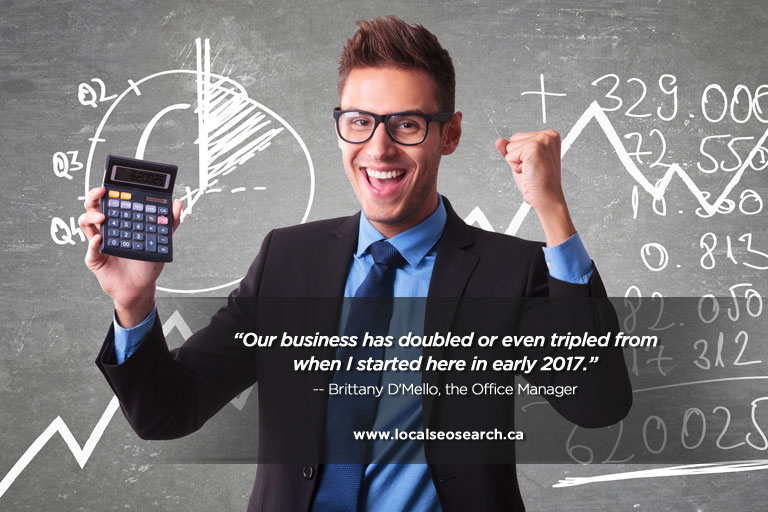 "Our business has doubled or even tripled from when I started here in early 2017."   — Brittany D'Mello, the Office Manager
With the help of a solid SEO strategy, Mac-Air has increased their business by as much as three times. They have seen an influx of new customers while retaining existing ones. D'Mello states, "We're showing up as a number one company when anything related to our industry is searched. We're getting customers calling from across Canada."
Working with Local SEO Search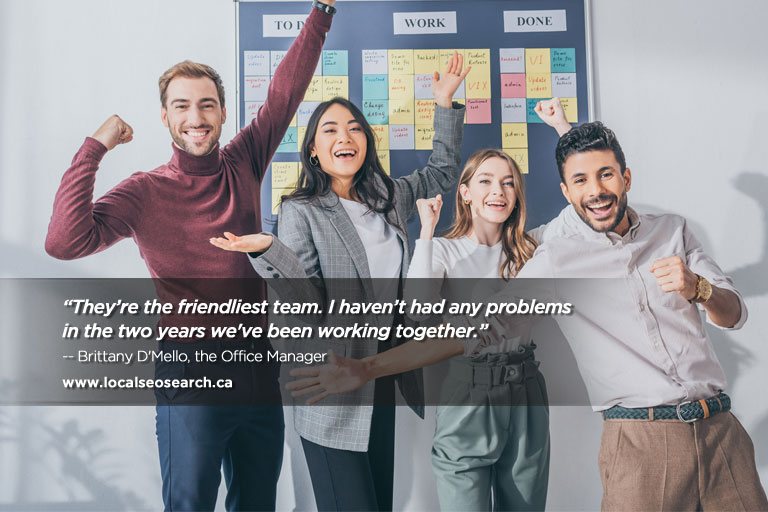 "They're the friendliest team. I haven't had any problems in the two years we've been working together."  — Brittany D'Mello, the Office Manager
Mac-Air Compressor Ltd. started working together with our agency in January 2017; the partnership is ongoing. The air sales company primarily communicates with Roger Murphy, Vice President of Sales of Local SEO Search.
D'Mello commends the SEO team for being "quick and responsive about making any edits" or dealing with posts or elements that need to be taken down and updated. One downside, she notes, was during the initial editing process. She says that they had to "go back and forth multiple times with edits." She believes that it would be "easier if they offered a way for the client to access the content and make edits directly" when making small alterations (e.g. changing wordings or descriptions) to streamline the editing process. In spite of these initial hiccups, D'Mello notes that Local SEO Search continues to stay on top of the Mac-Air search ranking and makes sure that the website is among the top results in the SERP.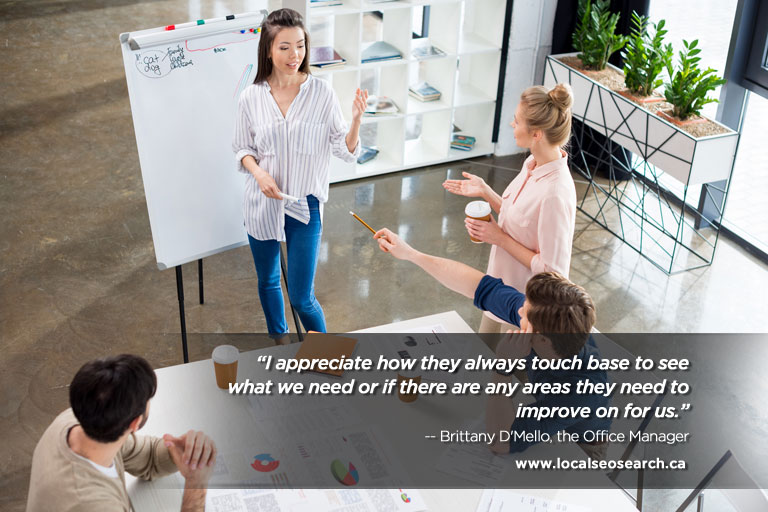 "I appreciate how they always touch base to see what we need or if there are any areas they need to improve on for us."  — Brittany D'Mello, the Office Manager
According to D'mello, the SEO team is also "easy to get a hold of and easy to work with" and provides regular feedback on the ranking. This way, it is easy to adjust the strategies they utilize each month whenever necessary. Another aspect that D'Mello appreciates is that we visit their office once a year for a face-to-face meeting. Through these meetings, the SEO team is able to show the owners the results and rankings in a tangible way.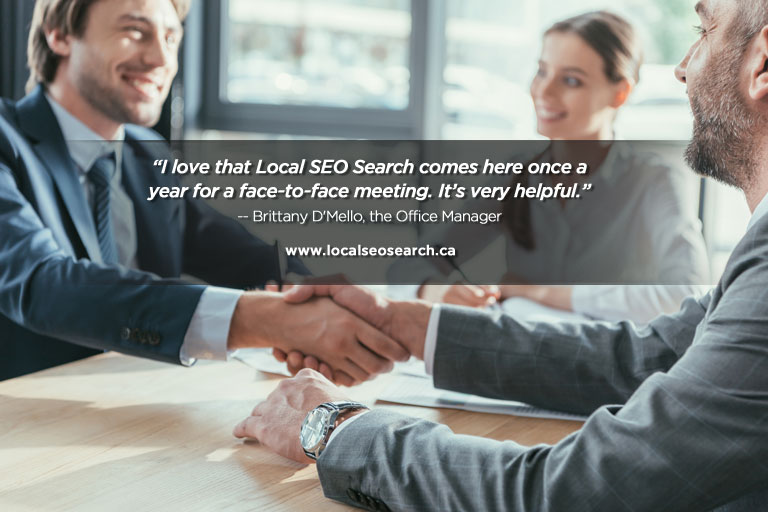 "I love that Local SEO Search comes here once a year for a face-to-face meeting. It's very helpful."  — Brittany D'Mello, the Office Manager