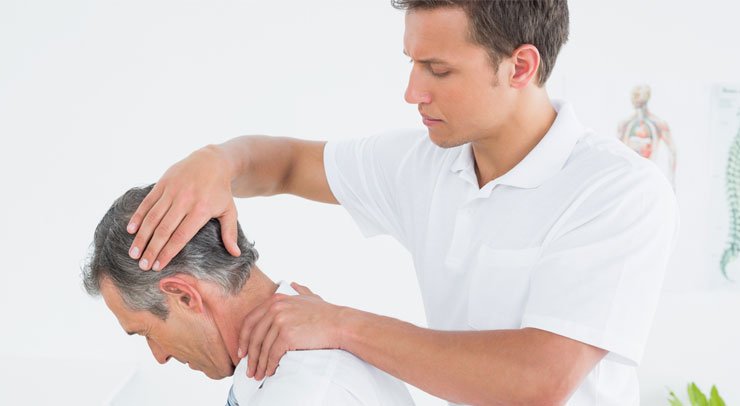 Taking care of patients every day is tiring, but that's not when your day ends. As a small business owner, you have a lot of other things to consider too, including billing, managing office staff, and growing your business.
Your medical profession requires you to constantly learn and grow – that's part of what you love about it! But that leaves precious little time for other activities, including marketing your business, gaining new clients, and retaining the clients you already have. 
Creating entries on citation websites is an example of an activity that has a big impact on your digital marketing but also requires a lot of specialized knowledge and research. We'll talk about what citation websites are and how they help here. 
If you'd rather have a professional marketing firm help you so you can focus on what you do best, we're here for you. Simply set up a free consultation and we'll get you started!
Start With Professional Digital Marketing Today!
What is a Citation Builder and Why Do You Need One?
When you offer physiotherapy treatment, you're in a specialized niche. People need education to understand what you do and what services you offer. As you know, people look for this information online – especially on Google. Anything you can do to boost your online profile makes a big difference.
Creating citation listings on a citation website allows you to build your brand online while also improving your search engine optimization (SEO). People may find the listing directly and learn about your physiotherapy clinic and the services you offer. You can list your contact information, hours, services, and more.
Citations also provide a link back to your website, which gives a boost to your SEO. Incoming links from websites that are good quality help Google establish the authority and trustworthiness of your website. The more authority you have in your niche, the better you'll do in search results!
Citation websites also allow customers to post reviews of your clinic and the results they've seen from working with a physiotherapy doctor. Many people trust reviews just as much as a personal recommendation, so these details can make a big difference in winning a new customer! 
When you have listings on citation sites across the web, it will be easier than ever for people to learn more about your business. You'll also gain SEO authority from the inbound links. Citations are an important part of digital marketing!
How to Create a Citation That Builds Your Brand
How, exactly, do you create a citation that makes an impact? The good news is that it isn't technical or difficult. Once you've found a variety of high-quality citation sites, you can take advantage of their tools to build your listings.
The format is often determined by the website itself, and you may only need to fill in the details about your business in a premade form. However, be sure you look at other listings in your niche to find out how they're promoting themselves and what best practices they use.
Notice whether you have the option to add images or videos. If you do, take advantage of it! The more eye-catching your listing is, the more it will do to build your brand and bring in new customers. Also, the more information about your business the listing includes, the more authoritative it will be both to new patients and to Google.
When it comes to reviews and testimonials, one strategy is to ask customers with great reviews if you can use their comments in your marketing. If they say yes, you can cross-post their statements on a variety of citation websites as well as using it on your own site and social media. This multiplies the impact of a happy customer many times over! 
The most challenging part of citations is finding reputable, non-spammy sites to list on. If you don't feel like you have the time, we understand. That's why we're here to provide your physiotherapy business with a comprehensive digital marketing package that includes citations and much more.
Set Up Your Free Call Today!
Why Work With Local SEO Search, Inc. on Citation Building?
Now that you understand how important citation listings are, you're probably thinking about how to use them in your own marketing. Why should you work with us at Local SEO Search, Inc.? Why not use another marketing agency, or even do the work yourself?
Here are some things to think about.
You Deserve High-Quality Digital Marketing. Marketing online is something that, like physiotherapy, has a lot of best practices and right ways to do things. You can't afford to hire just anyone to help you. Not only do you need someone who understands the landscape, you need a company that understands the unique needs of a small business. Local SEO Search, Inc. has helped over 10,000 small companies succeed online – we'd love to help you too!
Finding Quality Citation Sites Takes Time. We're not going to mislead you – finding the right citation websites on your own is hard. If you having incoming links from sites Google considers spammy, your own website could be penalized. As a physiotherapy professional, you should focus on what you do best – and let us handle what we do best, which is marketing!
DIY Can Go Terribly Wrong. Doing your own digital marketing is not only time-consuming, it can hurt your business. Everything from poor physiotherapy citations to tone-deaf social media posts can lead to lower SEO rankings and public backlash. Instead, trust your marketing to pros who can handle everything from social media accounts for physiotherapists to your blog.
At Local SEO Search, Inc., we take great pride in offering the very best services to small businesses. Whether you do physiotherapy in New York or physiotherapy in Houston, we're ready to improve your bottom line.

Get Started With Citations Online Today
Physiotherapy associates have a lot to learn as they grow and become full-fledged doctors, and the field is always changing. The same is true with marketing – it's a growing and developing field with new ideas every day. If you're ready to put your marketing in the hands of a professional, it's time to contact us at Local SEO Search, Inc.
When you fill out the form below, you'll speak directly to our owner and SEO expert John Vuong. He'll help you understand how citations help your business and fit into your overall marketing strategy. From there, we'll create a marketing plan customized for your specific business.
Ready to get started? Fill out the form today!