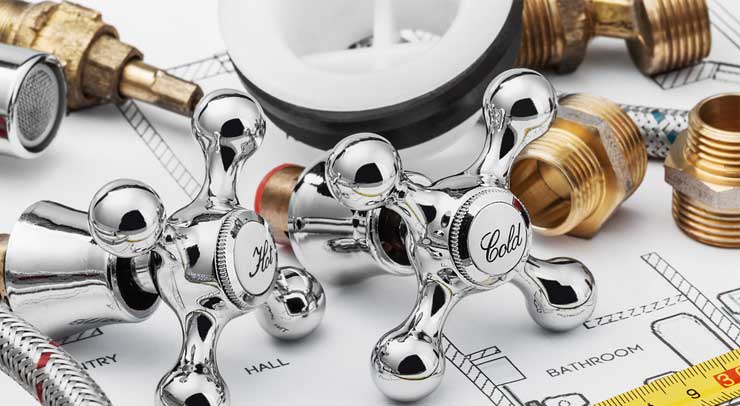 As a plumber, you have a lot on your mind when it comes to managing your business. You want to make sure you get new customers, get repeat business from your existing customers, and stay up-to-date on the latest practices. 
What you may not have time to do is keep up with the most current digital marketing strategies, including posting your business on citation websites. Citation sites allow you to list information about your business and get reviews from happy customers.
Where do you find citation websites, and how do you create these listings? As a plumbing professional, you probably don't have the time to search them out. That's why working with a marketing firm like Local SEO Search, Inc., is such a benefit. We help with social media accounts for plumbers, citation websites, and all other aspects of digital marketing.
Interested in getting started? Schedule your free consultation today! 
Set up a free call today!
How Can a Citation Builder Help Your Plumbing Business?
You offer plumbing services, and you want people to be able to find you when they search online. After all, the vast majority of homeowners start their search for plumbing information online.
Plumbing companies are competing to do well at search engine optimization (SEO), and there are a number of strategies that can help you excel. Having entries on citation websites helps to boost your brand and give you additional authority online. A citation also provides a link back to your website, which can boost your standing in Google's eyes.
Reviews are extremely powerful, and having another avenue for people to share about your plumbing services is always helpful. When someone finds your listing on the citation website, they learn what your industry is, what services you offer, and what others think about you. That's a great way to build your reputation.
Citations are a big boost to your plumbing business and brand. You can't afford to overlook them as you design and execute your digital marketing. Not only do they bring in direct traffic, they improve your SEO and help you rank more highly in search results.
Creating the Right Kind of Citation for Your Business
How do you create a listing on a citation website? What information should a plumbing contractor list? 
The exact format for the citation will vary depending on the citation website you're using. Many listings are easy to create because you fill out a form with relevant information and the citation site does the formatting. You can look at other listings on the site to make sure that you didn't leave out important data.
Also pay attention to what high-impact marketing elements you can include. Is there a place to upload photos or videos? If so, definitely take advantage of these features. Images are very persuasive and help customers feel like they are better connected with you.
Use the right keywords in your listing as well. Don't forget to take advantage of the fact that you're a local company. After all, a homeowner can't just call any plumber in the world. They need someone who's nearby. Use keywords that include your city, neighborhood, and even the street you're on. That will help searchers find exactly who they need – you! 
Many plumbers are overwhelmed at the thought of managing all the moving parts of a digital marketing campaign. That's why turning to marketing professionals like Local SEO Search, Inc. makes sense. Focus on what you do best, and let us take care of the marketing.
Get started with a 30-minute consultation today!
Why Work With Local SEO Search, Inc., for Plumber Citations?
Now you understand why citations, along with how they fit into your overall digital marketing and SEO. So why should you choose to work with us? Why not choose another marketing firm or even take care of your citation entries yourself?
Here are some things to keep in mind:
Local SEO Search, Inc., Focuses on Small Business. As you know, having a specialty matters. A general handyman can't do what a specialized, trained plumber can do. It's the same in marketing. As a small business, you deserve a marketing firm that's helped over 10,000 small companies succeed. Not everyone can say they have done that – but we can! 
Citation Building is Part of a Bigger Package. Having someone create citations for you – or creating them yourself – is only one small part of your overall digital marketing. You need a professional marketing firm that understands all the moving parts and can help you build your brand and bring in new customers.
DIY Can Go Wrong – Badly. You've probably been called in – more than once – to a customer's house to fix a DIY disaster. It leaves you shaking your head and wondering how anyone could be so silly. The same can happen with marketing. Poor digital strategy can not only be ineffective, it can actually damage your standing. A professional marketing team can help you avoid these problems.
Clearly, working with Local SEO Search, Inc., is the right answer for your plumbing firm. We specialize in helping businesses just like yours grow and succeed online. We'd love to help your plumbing business improve the bottom line.

Get Started With Citations Online Today
Ready to improve your SEO while also building your brand profile and giving new customers an additional way to find you? Then it's time to start building your citations. Fill out the form below to set up a free 30-min call with our owner and SEO expert John Vuong. He'll help you see exactly how we can help you grow.
If you know that a comprehensive digital marketing strategy is for you, you may also qualify for a free keyword analysis and competition report. Many other agencies will charge you for this in your first month, but with us it's included.
Ready to get started growing your business online? We're here to serve you. Simply fill out the form below for your free consultation today! You'll be so glad you did.