Mobile is Now – Optimized Content is Essential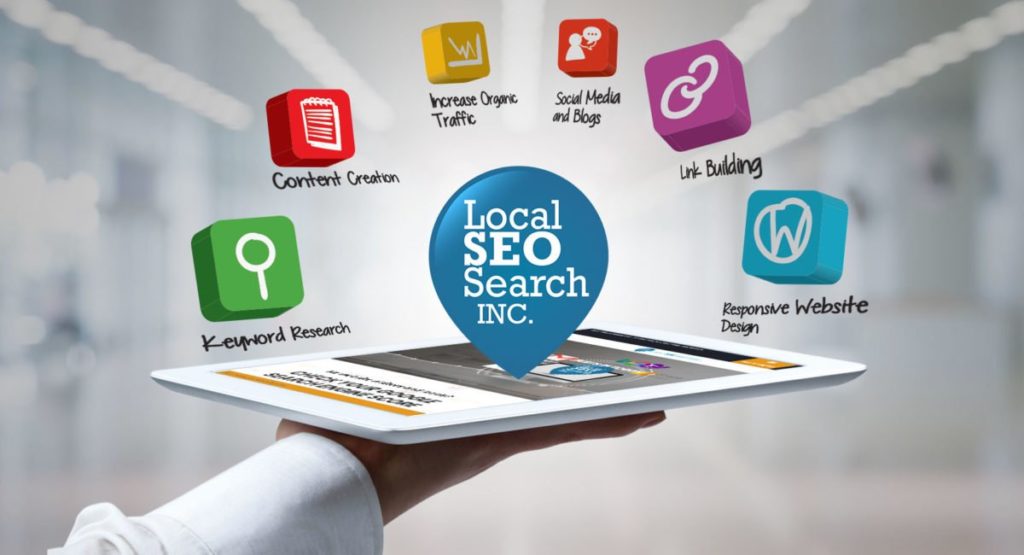 GET A FREE MOBILE SEO CONSULTATION
What is Mobile SEO and Why Do You Need It? 
People are increasingly accessing the internet on mobile devices, and it's important that your site is easy to use and accessible on a cell phone. Otherwise, neither Google nor your customers will find and enjoy the content you create.
Creating useful, informative, mobile-optimized content shows that you're an authority in what you do. It encourages others to trust you and consider making a purchase.. But they need to be able to read your site and access your content. That's why it's vital to optimize your content for smaller screens – you want ideal clients accessing that information.
When you regularly publish mobile-optimized content, search engines will reward you. Google announced a few years ago that they prioritize mobile-friendly content using a mobile-first index, so a mobile SEO strategy helps you rank more highly on search results.
In fact, even if your content is incredible, without the mobile optimization you'll never rank as highly as you should.
But it's tough to implement mobile internet marketing. And here's the truth.
Most Mobile-Friendly SEO is Too Expensive — or Too Cheap
There's no question, mobile online marketing is extremely valuable. As part of your SEO, it's an investment you pay for once to keep generating quality leads over time — unlike most other forms of advertising.
But mobile SEO can be too expensive. You may be wasting money on a mobile strategy if:
You're trying to create a mobile-friendly site yourself when you could be spending that time on your expertise and growing your company
Your company implements some aspects of mobile optimization but misses others, causing you not to rank well for your target keywords
Your website attracts mobile traffic but not the kind of visitors that convert to high-quality customers
Many businesses realize they need help from a mobile SEO service. But too often, what they get are hasty, poorly-designed strategies. Using the wrong keywords and design approach means mobile users won't be able to enjoy your content, and they will never feel that they know, like and trust you enough to buy. 
There is a better way, though, and it starts with a free consultation. 
We'll tell you what's working, what's not and why — so you can start investing in mobile SEO that grows your business the smart way.
LET'S TALK MOBILE SEO
Get a Better ROI From Mobile Content Optimization
At Local SEO Search, our SEO consultants create mobile-optimized content that helps the right kind of visitors become ideal, long-term clients.
The optimized content you get as part of your monthly SEO service package is:
Easy to Use On Mobile: Small screens often make content hard to read. Your design elements may overlap or your menus may not be usable. Our team makes sure that every part of your website is beautiful and fully functional on a mobile device.
Optimized for SEO: So every piece of content you publish pushes your site higher on Google for the keywords that attract your ideal customers
Targeted: To draw in leads who are most likely to buy what you offer, keep them on your website longer, and guide them to contact you first
Our team of article writers, editors, and SEO experts create mobile-optimized content that drives long-term growth for your company — and it's all included when you work with Local SEO Search.
Your Business Is Unique — And Your Mobile Strategy Should Be, Too 
That's why we deep-dive into your company at the very beginning. Before creating the mobile-friendly SEO that will get your business found easily online, we:
Discover what devices visitors are using to view your website and how they are engaging with your current content
Research the phrases and keywords your ideal customers are searching for online
Find out how your products meet mobile users' needs better than your competitors
Understand what mobile SEO best practices will help users feel confident connecting with your business first
Audit your competitors' mobile optimization to find ways you can stand out
Find out how Local SEO Search can grow your business with mobile optimized content when you book a call with owner and SEO expert, John Vuong.
BOOK MY FREE CONSULTATION
Why Work with Our Mobile Content Optimization Agency?
Content on your website needs to be optimized so that it's easy to use and read on any size screen. It should also help you rank well, drive more high-quality leads, and represent your brand online in a way you're proud of. Getting that strategy right doesn't happen accidently.
You need a team with a broad range of experience: writing, mobile SEO optimization, and business success. That's what we offer at Local SEO Search.
Your mobile content strategy will be led by our in-house Content Manager and a team of expert writers, editors and designers. All content will be strategic — not just to be found on Google, but to get found by the right mobile users who are ready to buy.
We're proud of our experience with over 10,000 local businesses throughout North America. We bring a depth of insight other marketing agencies can't. SEO for local business is our expertise. We know what your customers look for and what SEO it takes to stand out from the crowd.
Qualify for $999 in Free SEO Consulting
Fill out the form below to book a call and get a no-obligation, 100% free consultation.
If you're ready to grow your company with mobile-optimized content, you may be eligible for a FREE in-depth competitive analysis and keyword research recommendations report. A $999 value, this report is what most agencies charge for in the first month.When you have high-quality data as the base for your marketing, you can finally start creating mobile-optimized content that grows your business even if you don't advertise traditionally at all.
Fill out the form and we'll book your call with our owner, John Vuong.