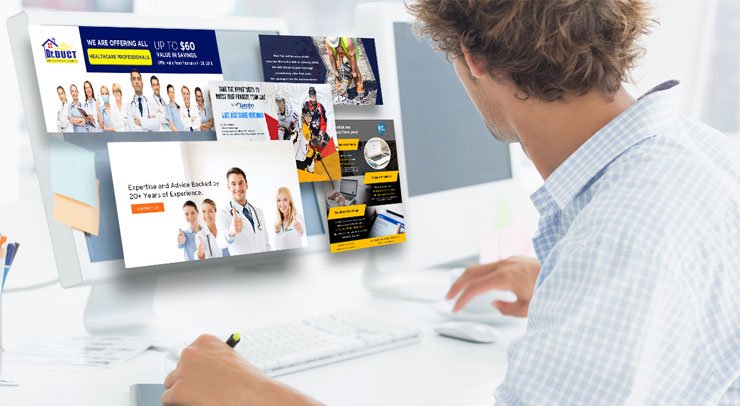 Web banners are promotional materials published on websites that can provide silent, long-term exposure for companies. This is achieved by incorporating your company's name, logo, contact information, and website link into a banner design. Banners can be static or animated, depending on the technology applied. Banner ads serve a basic function: to inspire users to click on them and be redirected to the advertiser website.
Companies use banners because they are affordable, measurable, and effective channels to increase brand awareness and web traffic. They're a proven, creative online marketing and communications tool for any website. Different types of banners stimulate a response. An effective banner will influence more people to visit and stay on a business website, read information about the company, and purchase products or services.
Graphic design is a critical aspect in banner success. With Internet advertising and banners becoming more mainstream, users are more cynical about clicking ads online. Banner makers must be creative to develop an irresistible image that serves its purpose.
Local SEO Search Inc. has banner creators who know how to give your site clickable appeal that drives web traffic. We have a complete in-house team of SEO managers, website designers, graphic designers, citation builders, article writers, link builders, and account managers to help revamp your website and beat the competition. Our banners are:
The right size for customer appeal
Consistent with corporate brand
Trendy and eye-catching
Laptop- desktop- and mobile-friendly
SEO-responsive
Expand your influence in the online world with compelling banners. Contact our expert team for a free website analysis today: Call (416) 888-8756 or email us to learn more about our graphic design packages.