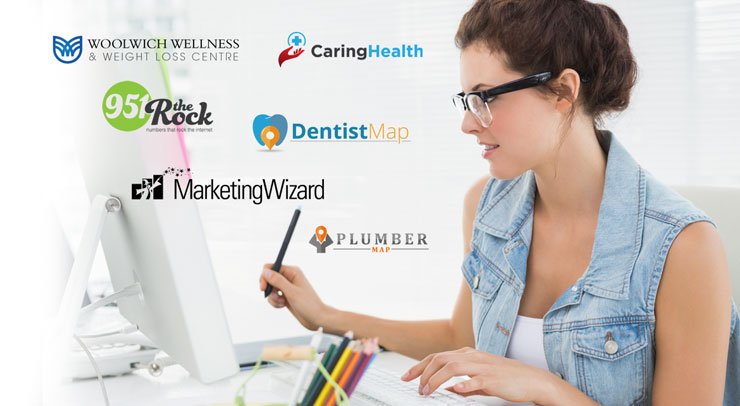 Your logo is key branding for your company. It serves to symbolize your business and differentiate you from your competition. As a graphic representation of your company, a logo must be both unique — and recognizable — to customers. If you don't have a logo, you are at a disadvantage. In the visual and online world, you seemingly don't exist without one.
Different types of logos are recognized for either their name or purpose, depending on how a company brands and positions itself in the market. Based on the intended message, logos may employ contrasting colours, specific fonts, and/or stylish formats to attract more attention.
A timeless and memorable logo can make a huge difference for your business' bottom line, especially in terms of attracting new customers. Eye-catching logos are memorable, and a majority of consumers associate themselves with brands that have creative branding.
A logo is often the first visual customers associate with a company. The challenge in designing a logo is determining how to represent your brand with one impactful design. Logo design and branding is more successful in the hands of experts like us, who know how to effectively communicate your message through colour, shape, and text.
Local SEO Search has professional graphic designers and logo makers who create all kinds of logos to meet your branding standards. Our logo design services, combined with our SEO and online marketing expertise, produce logos primed for maximum Internet marketing success:
Simple, memorable, timeless design for faster brand recall
Flexible for print and website utilization
High-resolution materials ready for use in all size and uses
Have a professional logo that truly stands out with help from our team. Contact us for more information about attractive and affordable business logos and SEO packages.