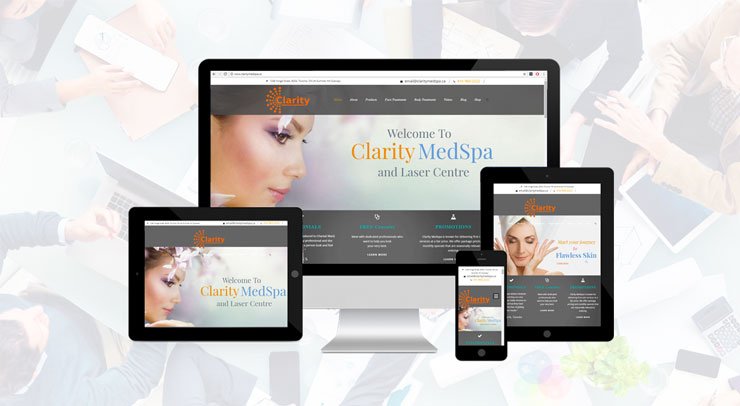 Is WordPress the best option for you? Local SEO Search's WordPress web design services in Toronto offer multi-dimensional communication lines so users can scroll around your website, moving from page to page or one link to another. We work with a database of WordPress themes that guarantee your website retains branding image(s). Incorporate new features to make your site attractive and engaging to online users. We customize WordPress sites for greater SEO:
Custom-made themes that are mobile-, desktop-, and SEO-responsive
Browser-compatible
Easy navigation (for a hassle-free user experience)
Consistent with client brand messaging
Multilingual ready for local and global SEO
Fast loading time for pages
A website that perfectly represents your brand is crucial for your business. Anyone actively looking for products and services spends time online and base their buying decisions on what they find on various web pages. Premium themes from web platforms are consistent and help you present the best image of your business to your clients.
WordPress remains the top choice for these customizable themes. The platform features design elements that can be made to fit your needs. It also offers the ease of user-friendly navigation (which is essential to attract more web traffic) and makes optimizing images simple to keep your site fast loading.
Local SEO Search offers responsive web design services for Toronto and Canada-wide clients that provide potential customers the ability to easily navigate, search, find, call, and email your business. Our team of web designers for WordPress websites will help you remain relevant in the ever-changing digital world. Contact us now for your free site analysis and customized website revamp.